I founded and ran Adur Design as a freelance web designer (2014-2017) where I designed and built websites in WordPress.
I offered a complete service where I managed, maintained and supported clients with their websites working on both front and back end with hand coded html, css, sass and php.
I've always enjoyed combining my creative and technical skills to produce visually strong websites with impact and this was freelance work was great industry experience.
I have stepped away from coding and now focus on design working in-house with a wider digital product department. I work with close collaboration with other designers, developers and testers to design and produce digital products for an international brand.
Adur Design Portfolio
Below are some of the websites I designed and built in WordPress during my years as a freelance web designer.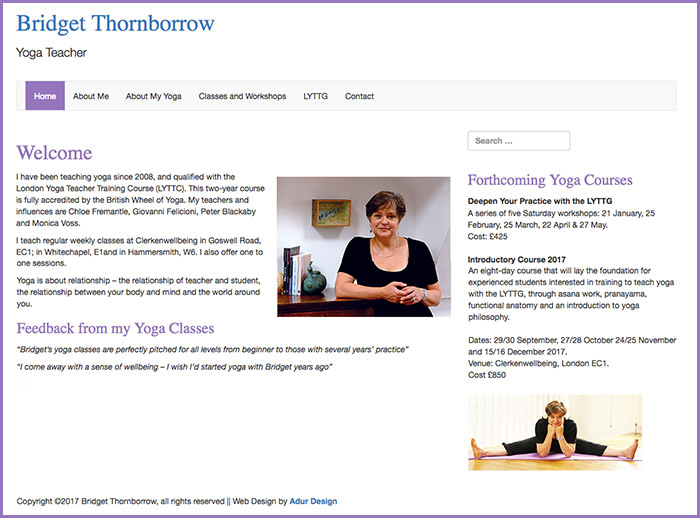 Visit Bridget Thornborrow Yoga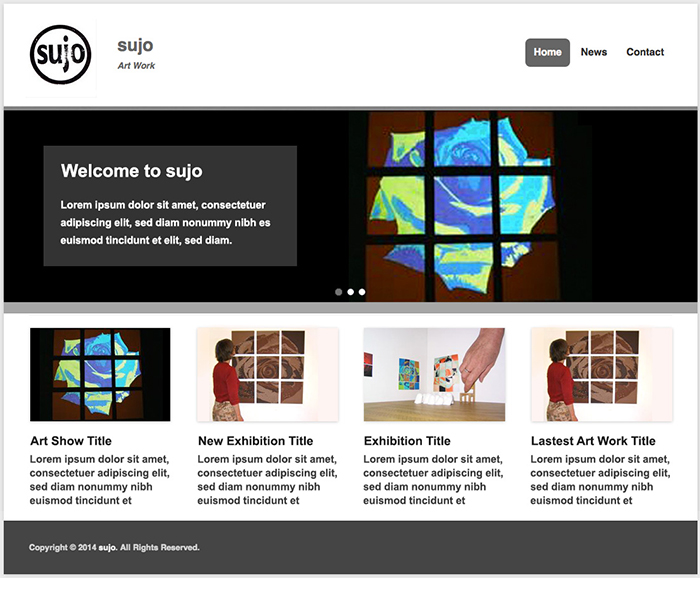 Visit Sujo Remi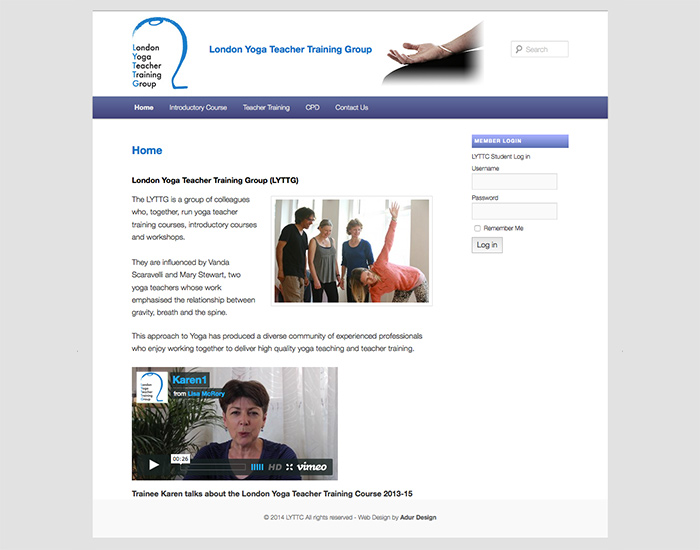 Visit the LYTTG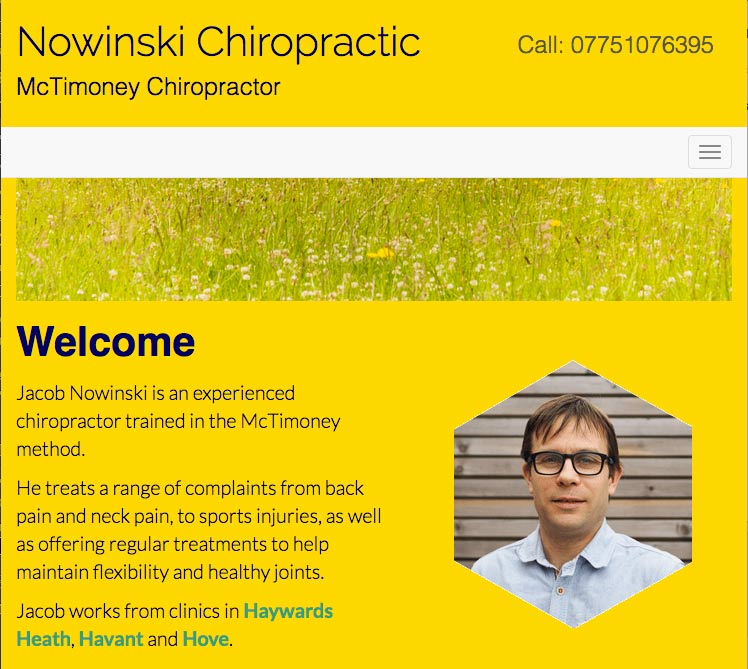 Visit Nowinski Chiropractic